Join the QCT Q.synergy Networking Reception on the evening of September 25th, to meet with a cross section of the entire cloud community at the Courtyard at Hotel Valencia Santana Row (3rd Floor). This is a great opportunity for our guests to continue their synergistic discussions with some food and beverages. All registered attendees are invited to join us for an evening of food, drinks, and music. Food will be served and there will be an open bar for refreshments at the venue.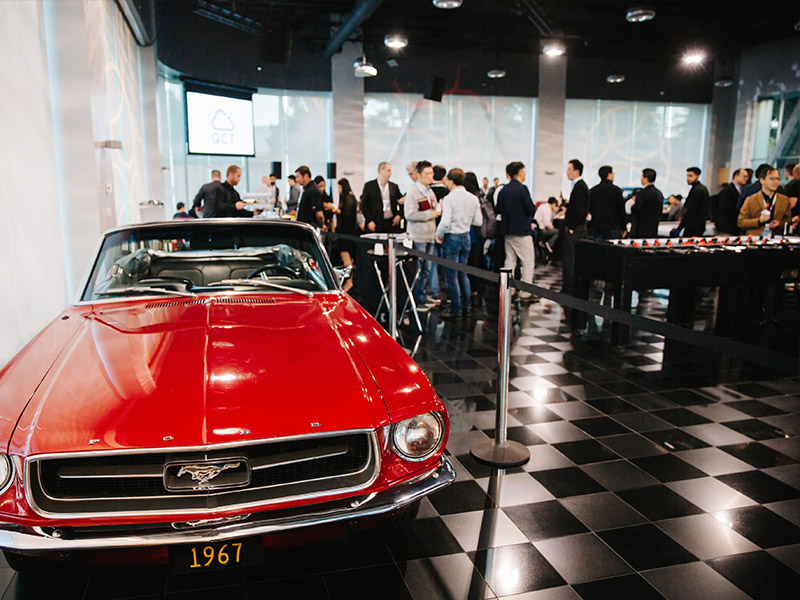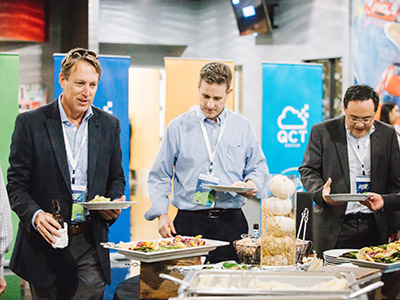 The Q.synergy 2019 Networking Reception will be held at Courtyard at Hotel Valencia Santana Row (3rd Floor).
Networking Reception Details
Date and Time: September 25th, 2019 @ 5:30 – 8:30 pm
Location: Courtyard at Hotel Valencia Santana Row (Map), 3F, 355 Santana Row, San Jose, CA 95128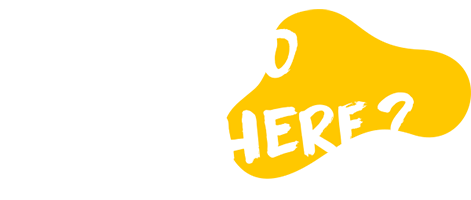 1. QCT Bus Service
QCT round trip bus will be provided from the QCT US Solution Center. The pick-up bus will depart at the front of the QCT entrance at 5:40 pm and the return bus will leave the Reception venue at 9:00pm.

2. By Car
It's about a 25-minute drive from the QCT office. Please refer to the map and directions. QCT will offer free Valet Parking provided by Hotel Valencia exclusively for Q.synergy Attendees. Please present your Q.synergy badge when using the valet service.

3. By Taxi
If you wish to call for a taxi, taxi company references are below:
- Daily Taxi 510-790-1219
- Classic Cab 669-222-2222
- Yellow Cab Service 408-658-0066