QuantaGrid SD1Q-1ULH
Balanced Computing Performance with Low Power Consumption
New Intel Xeon-D Ultra Dense 1U Storage Server
Embedded Dual 10GbE SFP+ Ports
Sophisticated 3 Tiers Hybrid Architecture
Hot-Swappable and Easy Service
Perfect for software-defined-storage related applications, e.g. Ceph
Balance Computing Performance with Low Power Consumption
The SD1Q-1ULH storage server is embedded with 12 hot-swappable 3.5" HDDs, six 7mm SATA SSDs and one PCIe 2280 M.2 in a 1U-height chassis. Powered by the Intel® Xeon® D-1531 SoC processor, (with 45W TPD support), the SD1Q-1ULH system delivers balanced computing performance with low power consumption. It provides both extreme storage density and exceptional power efficiency to hyper-scale cloud data-centers. The SD1Q-1ULH system is a perfect system for software-defined-storage related applications, such as Ceph. It helps IT managers optimize overall rack and data-center space. With its innovative hot-swappable drive design, SD1Q-1ULH allows service technicians to service drives with minimal efforts and little to no downtime.
Embedded Dual Ports 10GbE SFP+ LAN
With 10GbE-KR dual ports embedded on mother board, the SD1Q-1ULH provides outstanding outside connecting performance. It also features OCP LAN mezzanine card solutions for additional requirements. With various controller and different speed options, customers can tailor the SD1Q-1ULH to their specific application needs.
Sophisticated Hybrid Architecture
Cache memory has become a must-have in software defined storage. As in related virtualization applications, cache memory also significantly boosts system performance and IOPS. The SD1Q-1ULH is equipped with one PCIe M.2 2280 SSD on board and four SATA SSDs in system front side. In addition, there are 12pcs 3.5" large capacity HDDs for main storage access purposes. Thus, the SD1Q-1ULH has an ideal hybrid architecture system for tiered storage planning; it optimizes SSDs for accelerating IOPS and throughput, whiel keeping the large data storage capacity of HDDs.
Hot-Swappable and Easy Service
The SD1Q-1ULH is designed with sophisticated architecture to support 12 hot-swappable hard drives within a 1U chassis, providing optimized rack density and delivering non-disruptive on-site service.
With its Quanta patented design, inner cable chain and HDD carrier, the SD1Q-1ULH is very convenient for servicing and significantly reduces time spent on system deployment. No external cable management arm is required on the back of the rack and the HDDs are easily accessible without opening the top cover or disassembling the whole system.
Processor
Processor Type

Intel® Xeon-D D-1531, SoC 6cores, 2.2GHz

Max. TDP Support

45W

Number of Processors

1

L3 Cache

Up to 9MB
Form Factor
Form Factor

1U
Dimensions
W x H x D (inch)

17.6 "x 1.7' x 35"

W x H x D (mm)

448.2 x 43.2 x 881
Storage
Default Configuration

3.5" Hot-plug

2.5" Hot-plug

2.5" Fixed

3.5" Fixed

Options

(12) 3.5"/2.5" Hot-Swappable 12Gb/s SAS HDD/SSD or 6Gb/s SATA HDD/SSD
(4) 2.5" Hot-Swappable 7mm 6Gb/s SATA SSD
(1) PCIe 2280 M.2 SSD
(2) 2.5" 7mm 6Gb/s SATA SSD for OS
Memory
Total Slots

4

Capacity

Up to 128GB RDIMM

Memory Type

2133/1866/1600 MHz DDR4 RDIMM

Memory Size

32GB, 16GB, 8GB RDIMM
Expansion Slot
Default Configuration

(1) OCP Mezz 1Gb/10Gb SFP+/10GBaseT
(1) PCIe x8 G3 Slot for SAS Mezz Card
Network Controller
LOM

Intel® X552 Dual Ports 10Gb SFP+. (Support DAC cable only)

Optional NIC

QCT Intel® I350 dual-port OCP mezzanine
QCT Intel® X540 dual-port 10GbE BASE-T OCP mezzanine
QCT Intel® 82599ES dual-port 10G SFP+ OCP mezzanine
QCT Mellanox CX3PRO dual-port 10G SFP+ OCP mezzanine

(more options refer to the CCL)
Front I/O
Front I/O

(1) USB 2.0 port
Storage Controller
Onboard

(2) SATA 6Gb/s ports

Optional Controller

QCT LSI® 3008 12Gb/s SAS mezzanine, RAID 0,1,10 (option)
QCT LSI® 3108 12Gb/s RAID mezzanine, RAID 0, 1, 5, 10. RAID 6 with additional RAID key (option)

(more options refer to the CCL)
Power Supply
Power Supply

400W Platinum PSU, 1+1 redundant power supplies, 100- 240V AC
Onboard Storage
Onboard Storage

(1) PCIe 2280 M.2 SSD
Fan
Fan

(5) 40x56mm Dual rotor fan
Video
Video

Integrated AST2400 with 8MB DDR3 video memory
System Management
System Management

IPMI v2.0 Compliant, onboard "KVM over IP," Quanta System Manager (QSM)
Rear I/O
Rear I/O

(1) USB 3.0 ports
(1) VGA port
(1) RS232 serial Port
(2) 10GbE SFP+ Ports
(1) GbE RJ45 management port
Operating Environment
Operating Environment

Operating temperature: 5°C to 40°C (41°F to 104°F)
Non-operating temperature: -40°C to 65°C (-40°F to 149°F)
Operating relative humidity: 20% to 85%RH
Non-operating relative humidity: 10% to 90%RH
Weight (Max. Configuration)
Weight (Max. Configuration)

28.5 Kg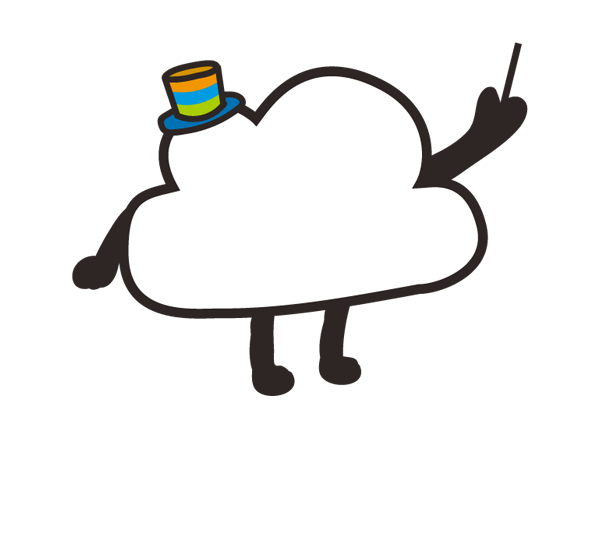 Content to be Updated

!
Please visit FAQ page for more topics, or leave us a message, Contact us now.
Contact
Tuangru -
Reseller / System Integrator
160 Greentree Drive Suite 101 Dover, Delaware 19904
Phone 1-866-612-3637
Toll-Free 1-866-612-3637