QuantaMesh T4048-IX8D
The Next Wave 25G Ethernet Switch for Data Center and Cloud Computing
48 x 10/25GbE SFP28 + 8 x 40/100GbE QSFP28
x86 CPU Support
VXLAN
Multi-Chassis Link Aggregation (MLAG)
OSPF, BGP4 with ECMP
Network Automation
The Next Wave 25G Ethernet Switch for Data Center and Cloud
Data center networks face the changes with hardware and meet the requirements of the software it hosts. Quanta Cloud Technology provides a series of Ethernet Switches, the QCT QuantaMesh switch product line, that addresses these changes and provides the advanced features that meet the demands for the contemporary data center applications. The QCT QuantaMesh product line provides the connections from 1G to 100Gbps speeds on its Ethernet Switches. To meet the requirements of high- performance, high- availability, fast scale out, low- latency performance, and continuous serviceability for data center applications. With the advanced feature of QNOS (Quanta Network OS), the QCT QuantaMesh Ethernet Switch product line is the best choice for Data Center applications.
QuantaMesh T4048-IX8D is a high-performance, high port density, and low- latency layer 3 managed switches for Data Center Leaf Switch or ToR (Top of Rack) applications. T4048-IX8D supports 48 SFP28 and 8 QSFP28 ports in a 1-Rack-Unit (1RU) switch that supports 2.0 Terabits per second (Tbps) of bandwidth. The 48-port downlink ports on the T4048-IX8D can be configured to work as either 1/10/25GbE ports, offering deployment flexibility and investment protection. The uplink can support up to eight 100GbE or eight 40GbE ports, or a combination of 10, 25, 40, 50 and 100GbE connectivity, offering flexible migration options. By levering merchant silicon chip, T4048-IX8D is fully compliant with IEEE 802.3by and is a high- performance and high-density Ethernet switch with advanced features such as a smart table, dynamic load balancing, and VXLAN/RIOT support. T4048-IX8D also supports larger table sizes, improves the performance for larger packet buffers, and reduces the latency. With the support of QNOS (Quanta Network OS), T4048-IX8D is the best choice for Data Center applications.
Physical ports
Port configuration

48 10/25GbE SFP28 and 8 40/100GbE QSFP28 ports

Management Port

Out-of-band management port (RJ-45, 10/100/1000Base-T)

Console Port

1 (RJ-45)

USB

USB 2.0
Performance
Switching capacity

4Tbps

Maximum forwarding rate

2Bpps

Latency

Ultra-low latency
Major Components
ASIC

BRCM TD3 BCM56873

CPU

Intel Atom Denverton, TPM 2.0

Memory

8GB DDR4 with ECC

Storage

128GB M.2 SATA for storage
Layer 2 Features
Switching Mode

Store-and-Forward

Spanning Tree

802.1w

802.1s

Auto Edge

VLAN

IEEE 802.1Q Tagged Base

Port-Based

QinQ (802.1ad)

802.3x Flow Control (Pause Frames)
Storm Control

Broadcast

Unknown Multicast

DLF (Unknown Unicast)

IGMP Snooping

v1/v2/v3

v1/v2 Querier

Immediate Leave

MLD Snooping v1/v2
Link Aggregation

802.3ad with LACP

Static Trunk

Unicast/Multicast Traffic Balance over Trunking Port

LACP Fallback

Dynamic Load Balancing (DLB)

Trunking Port

Link State Tracking
Port Backup
Loopback Detection
Private VLAN
Link Debounce
QoS Features
Scheduling for priority queue

WRR

Strict

Hybrid

COS

802.1p

IP TOS precedence

DSCP

DiffServ
iSCSI optimization
Security Features
Static and dynamic port security (MAC-based)
802.1x (MD5, MS-CHAPv2)

MAC-based

Port-based

Auto VLAN assignment

Guest VLAN

Unauthenticated VLAN

Access Control List

L2/L3/L4

IPv4/IPv6 ACL

L3/L4

RADIUS/TACACS+

Authentication, Authorization, Accounting

SSH V2.0
User name and password

Local Authentication

Remote Authentication via RADIUS/TACACS+

AAA

Management IP filtering

SNMP

Telnet

SSH

IP Source Guard
Dynamic ARP inspection (DAI)
DHCP snooping

IPv4
IPv6

SSH Public Key Authentication
Signed firmware image
Control Plane Policing / CoPP
Service Prohibit Access
Role Base Access Control (RBAC)
Layer 3 Features
IPv4 unnumbered interfaces
IP Multinetting/CIDR
/31 subnets
Proxy ARP
Static route

IPv4
IPv6

OSPF v2/v3
ECMP

Reslient Hashing supported for ECMP

Dynamic Load Balancing (DLB)

BGP4
IGMP v1/v2/v3
PIM-SM/-SM6
SSM
MLD v1/v2
Policy-Based Routing (PBR)
BFD
VRF Lite
Black Hole Detection (BHD)
VRRP v2/ v3
IP SLA
Management Features
IP helper
IPv4 Device Tracking
PTP Transparent Clock 1-step E2E (1588 1-Step end-to-end transparent clock)
Industrial standard command-line interface
CLI filtering
CLI schedule
SSH
Software Update

TFTP

SCP

SFTP

Configuration download/upload

TFTP

SCP

SFTP

Dual Images
SNMP v1/v2c/v3
SNMP inform v2
RMON1 Groups: 1, 2, 3, 9
DHCP client
DHCP relay (VxLAN environment supported)
Remote PING
Traceroute
NTPv4
LLDP

802.1ab

802.MED

Potential error detection

UDLD
Port mirroring

SPAN
RSPAN

EVENT / Error log
DNS client
sFlow v5
Email alerting

SMTP

Error-Disable Recovery
IPv6 Management
IPv4/IPv6 Dual Protocol Stack
ICMPv6
ICMPv6 Redirect
IPv6 Neighbor Discovery
Stateless Autoconfiguration
Manual Configuration
DHCPv6 client/relay
SNMP over IPv6
SSH over IPv6
IPv6 DNS Resolver
IPv6 RADIUS
IPv6 TACACS+
IPv6 Syslog
IPv6 TFTP
High Availability
Multi-Chassis Link Aggregation (MLAG)

- IGMPv1/v2/v3 SNP and MLDv1/v2 SNP
- Standalone mode
- L2/L3 unicast
- RSTP/MSTP
- VXLAN

In-Service Software Upgrade (ISSU)
Data Center Features
Anycast gateways
Priority-based Flow Control (802.1Qbb)

802.1p

IP-DSCP

DCBX

DCBX for ETS

DCBX for PFC

DCBX for Application Priority

FCoE Initiation Protocol (FIP) snooping
RoCEv1/v2
PFC watchdog (DCBx supported)
Automation
Auto installation
Zero Touch Provision (ZTP)
RESTful API
Ansible
NETCONF/RESTCONF
Virtualization Features
VxLAN Switching/Routing
BGP-EVPN Route Support

Ethernet autodiscovery Route (Type-1)

MAC with IP advertisement Route (Type-2)

Inclusive multicast Ethernet tag Toute (Type-3)

Ethernet segment Route (Type-4)

IP prefix Route (Type-5)
Mechanical
Dimension (HxWxD)

44x435x508mm

Weight

9.35kg/20.59lbs (NET)
Environmental Specifications
Operating temperature

0~45°C

Operating humidity

90% maximum relative humidity
Power
PSU

100~240VAC, 50/60Hz, 750W*2 (1+1)

Power consumption

Idle Mode: 226W
Normal Mode: 242W
Safety
Safety

UL, cUL, CB, CCC
EMC
EMC

CE, FCC, VCCI, BSMI, CCC
RoHS
RoHS

Reduction of Hazardous Substances (RoHS) 6
Ordering Information
Ordering Information

T4048-IX8D (1IX8UZZ0006) Front to Back, with Rail Kit, T4048-IX8D (1IX8UZZ0007) Back to Front, with Rail Kit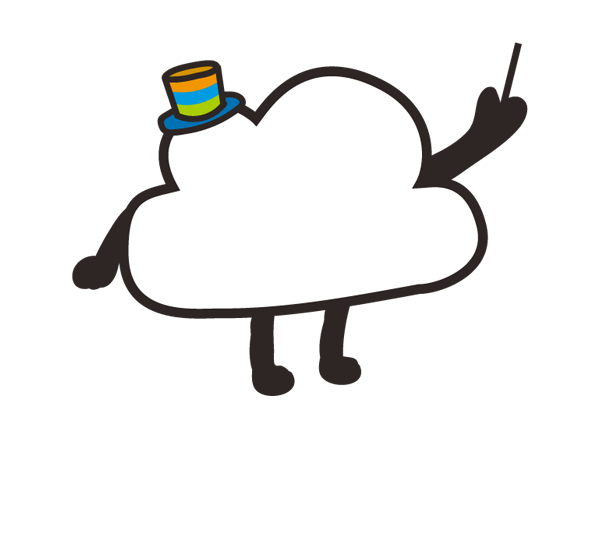 Content to be Updated…

!
Please visit FAQ page for more topics, or leave us a message, Contact us now.
CONTACT
EXALIT Pte Ltd -
Reseller / System Integrator
221 Henderson Rd, #08-14 Henderson Building, Singapore 159557
Phone +65 65918608