QuantaGrid D51BV-2U
Energy Efficient 2-Socket GPU/ Xeon Phi™ Server
Ideal for 3D Rendering, Technical Computing, and Mission-critical Applications
Greener and More Powerful
Support of Two PCIe x16 FHFL Slots for GPU/ Xeon Phi™ Cards
Flexible and Scalable I/O Options
Powered by
Energy Efficient 2-Socket GPU/ Xeon Phi™ Server
QuantaGrid D51BV-2U is an energy efficient 2-Socket GPU/ Xeon Phi™ server derived from D51B-2U. It supports up to two PCIe x16 FHFL slots for GPU/ Xeon Phi™ cards. It is ideal for 3D rendering, technical computing, and mission-critical applications.
Greener and More Powerful
Powered by Intel® Xeon® processor E5-2600 v3, v4 product family and the DDR4 memory technology, it allows owners to upgrade computing performance without compromising power consumption. Also with QCT's enhanced thermal and power design, the server can operate under 35˚C ambient temperature without throttling even if a fan rotor fails. This allows you to save unnecessary datacenter cooling cost and achieve higher DCIE (Data center infrastructure efficiency) value.
Double the GPU/ Xeon Phi™ Support for HPC, Mission- Critical Applications
To succeed in a competitive world, customers need computing results with greater precision and speed. The QuantaGrid D51BV-2U supports up to two PCIe x16 FHFL slots for GPU/ Xeon Phi™ cards. With nVidia's GPGPU and Intel®'s Xeon Phi™ solutions, this server offers excellent VDI performance with rapid data accessibility from an array of mobile and tablet devices and enables smooth 3D virtual desktop rendering, which cannot be achieved with traditional VDI.
Full-Featured Design for Demanding Storage and Computing Workload
With 24 DIMM slots, QuantaGrid D51BV-2U offers non-latency support to virtualization environments which require maximum memory capacity.
Flexible and Scalable I/O Options
QuantaGrid D51BV-2U provides flexible I/O scalability for today's diverse data center application requirements. It features OCP LAN mezzanine card solutions in addition to dual GbE or 10GbE LAN on Motherboard (LoM). With various controller vendors and different speed and technology options, customers can choose from GbE to 56GbE bandwidth, copper to fiber-optic cabling, basic Ethernet function to FCoE and iSCSI SAN connectivity. The onboard SAS controller offers multiple QCT SAS mezzanine card options with different RAID levels and data transfer bandwidth so customers can tailor the SAS controller for specific application needs.
Form Factor
Form Factor

2U
Processor
Processor Type

Intel® Xeon® processor E5-2600 v3 product family

Intel® Xeon® processor E5-2600 v4 product family

Max. TDP Support

145W

Number of Processors

2 Processors

Internal Interconnect

6.4 / 8.0/ 9.6 GT/s

L3 Cache

Up to 45MB
Dimensions
W x H x D (inch)

17.6 x 3.44 x 29.33

W x H x D (mm)

447 x 87.5 x 745
Chipset
Chipset

Intel® C610
Storage
Storage

3.5" Hot-plug

Options

Option 1: (10) 3.5" hot-plug SATA 6Gb/s
Option 2: (12) 3.5" hot-plug (require additional SAS/ RAID card)
Memory
Total Slots

24

Capacity

Up to 768GB RDIMM

Up to 1536GB LRDIMM

Memory Type

(24) 2133/2400 MHz DDR4 RDIMM/ LRDIMM

Memory Size

32GB, 16GB, 8GB RDIMM
64GB, 32GB LRDIMM
Expansion Slot
Expansion Slot

(2) PCIe Gen3 x16 double-width FHFL
(2) PCIe Gen3 x8, LP MD-2
(1) PCIe Gen3 x8 OCP LAN mezzanine slot
Network Controller
LOM

Option 1:
Intel® I350 dual-port 1 GbE
Dedicated 1 GbE management port
Option 2:
Intel® X540 dual-port 10GbE BASE-T
Dedicated 1 GbE management port
Front I/O
Front I/O

(2) USB 2.0 ports
Storage Controller
Onboard

Intel® 610:
(10) SATA 6Gb/s ports
SATA RAID 0, 1, 10
Power Supply
Power Supply

1200W AC, Redundant, 86 mm (Platinum)

800W AC, Redundant, 86 mm (Platinum)

750W AC, Redundant, 86 mm (Gold)

500W AC, Redundant, 86 mm (Platinum)

470W AC, Redundant, 86 mm (Gold)
Onboard Storage
Onboard Storage

Support (2) SATADOM
Fan
Fan

(4) dual rotor fans (7+1 redundant)
Video
Video

Integrated AST2400 with 8MB DDR3 video memory
System Management
System Management

IPMI v2.0 Compliant, onboard "KVM over IP", Quanta System Manager (QSM)/ Quanta DataCenter Manager(QDCM) (optional) support
Rear I/O
Rear I/O

(2) USB 3.0 ports
(1) VGA port
(1) RS232 serial Port
(2) 1 GbE or 10G BASE-T RJ45 port
(1) GbE RJ45 management port
(1) ID LED
(1) Port80 Debug Port (optional)
Operating Environment
Operating Environment

Operating temperature: 5°C to 40°C (41°F to 104°F)
Non-operating temperature: -40°C to 65°C (-40°F to 149°F)
Operating relative humidity: 20% to 85%RH
Non-operating relative humidity: 10% to 90%RH
TPM
TPM

Yes (With TPM 1.2/ 2.0 option)
Weight (Max. Configuration)
Weight (Max. Configuration)

24.92 (kg)

54.94 (lbs)
OCP Compliance
OCP Compliance

Non-OCP Compliant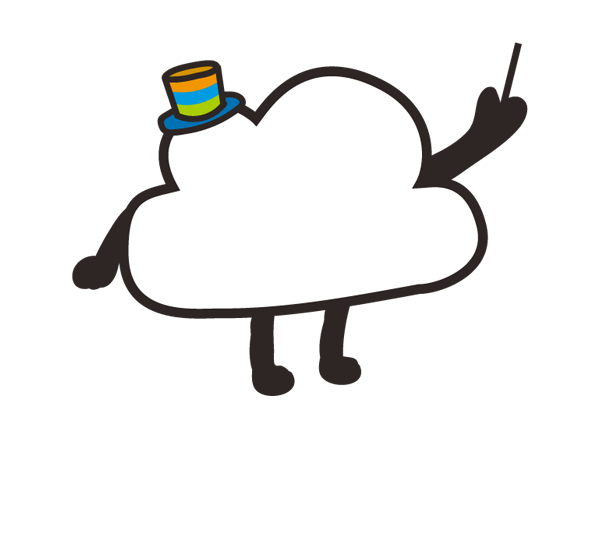 Content to be Updated…

!
Please visit FAQ page for more topics, or leave us a message, Contact us now.
CONTACT
FUSLink Corporation -
Distributor
5F., No.653, Bannan Rd., Zhonghe Dist., New Taipei City 235, Taiwan (R.O.C.)
Phone +886-2-2223-3665