QuantaMesh T3048-LY2R
A Powerful Top-of-Rack Switch for Data Center and Cloud Computing
EoL Date: 2021/5/15
Ultra-low Latency
Multi-Chassis Link Aggregation (MLAG)
OSPF, BGP4 with ECMP
Network Automation
OpenFlow
A Powerful Top-of-Rack Switch for Cloud Datacenters
The QuantaMesh T3048-LY2R is a high performance and low latency layer 2/3/4 Ethernet switch with 48 1/10GbE SFP+ and 4 40GbE QSFP+ ports in a compact rack unit size. The 4 40GbE ports provide 160Gbps to aggregate bandwidth up to the core switch. Each 40 Gigabit Ethernet port can be independently configured as 40GbE or 4 x 10GbE for total 64 ports of 10GbE.
Simplicity
The QuantaMesh T3048-LY2R can be managed through an industry standard command-line interface (CLI) which reduces training and operating costs. A user friendly Web GUI is provided via a standard Web browser for switch management. The QuantaMesh T3048-LY2R also supports Simple Network Management Protocol (SNMP) both from standard MIB and private MIB for easy configuration, monitoring, and remote management for the network administrator. The Auto-Installation feature implemented in the QuantaMesh T3048-LY2R helps centralized management to simplify deployment of a truly plug-and-play experience. With the evolution from IPv4 to IPv6, the QuantaMesh T3048-LY2R is a IPv6 integrated management device.
High Availability
The QuantaMesh T3048-LY2R is designed for high availability from both hardware and software perspective. The key features include:
1+1 hot-swappable power supplies

N+1 hot-swappable fans

Spanning Tree with Guarding Features

Up to 64 gropus of LACP with per group 32 member ports

Multi-chassis Link Aggregation (MLAG)

Up to 32 paths ECMP routing for load balancing and redundancy

Virtual Router Redundancy Protocol (VRRP)
High-Performance L2/L3 access deployments
With the compact 1U form factor, high density 48 1/10G SFP+ and 4 40G QSFP+ ports in the front panel, front to back or back to front airflow design, the QuantaMesh T3048-LY2R is ideal for top-of-rack deployments in high-performance, highly demanding datacenters. The 1.28 terabits per second switching capacity and 952Mpps forwarding rate with low power consumption make the QuantaMesh T3048-LY2R a powerful solution to aggregate high-performance servers in the datacenter.
Software Defined Network (SDN)
SDN has emerged as a new approach to support open, vendor-agnostic, and programmable networks. T3048-LY2R is equipped with OpenFlow v1.3 features to fulfill the needs of modern data center applications.
Physical ports
Port configuration

48 1/10GbE SFP+ and 4 40GbE QSFP+ ports

Management Port

Out-of-band management port (RJ-45, 10/100/1000Base-T)

Console Port

1 (RJ-45)

USB

1 (v2.0)
Performance
Switching capacity

1.28Tbps

Maximum forwarding rate

952Mpps

Latency

<1us
Major Components
ASIC

Broadcom StrataXGS Trident+

CPU

PPC P2020

Memory

2GB DDR3/ECC

Flash

64MB x 2

Storage

8GB Micro SD
Layer 2 Features
Switching Mode

Store-and-Forward

Spanning Tree

802.1w
802.1s
Auto Edge

VLAN

IEEE 802.1Q Tagged Base
Port-Based
QinQ (802.1ad)

Storm Control

Broadcast
Unknown Multicast
DLF (Unknown Unicast)

IGMP Snooping

v1/v2/v3
v1/v2 Querier
Immediate Leave

Link Aggregation

802.3ad with LACP
Static Trunk
Unicast/Multicast Traffic Balance over Trunking Port
LACP Fallback

Link State Tracking
Port Backup
Loopback Detection
Private VLAN
QoS Features
Scheduling for priority queue

WRR, Strict, and Hybrid

COS

802.1p, IP TOS precedence, & DSCP

DiffServ
iSCSI optimization
Security Features
Static and dynamic port security (MAC-based)
802.1x (MD5, MS-CHAPv2)

Port-based, MAC-based, auto VLAN assignment, guest VLAN, unauthenticated VLAN

Access Control List

L2/L3/L4

IPv4/IPv6 ACL

L3/L4

RADIUS/TACACS+

Authentication, Authorization, Accounting

SSH V2.0
User name and password

Local Authentication, Remote Authentication via RADIUS/TACACS+, AAA

Management IP filtering

SNMP
Telnet
SSH

IP Source Guard
Dynamic ARP inspection (DAI)
DHCP snooping

IPv4
IPv6

Control Plane Policing / CoPP
Service Prohibit Access
Role Base Access Control (RBAC)
Layer 3 Features
IP Multinetting/CIDR
/31 subnets
Proxy ARP
Static route

IPv4
IPv6

OSPF v2/v3
ECMP
BGP4
IGMP v1/v2/v3
PIM-SM/-SM6
MLD v1/v2
VRRP v2
BFD
VRF Lite
Management Features
Industrial standard command-line interface
CLI filtering
CLI schedule
SSH
Software Update

TFTP
SCP
SFTP

Configuration download/upload

TFTP
SCP
SFTP

Dual Images
SNMP v1/v2c/v3
SNMP inform v2
RMON1 Groups: 1, 2, 3, 9
DHCP client
DHCP relay (VxLAN environment supported)
Remote PING
Traceroute
LLDP

802.1ab
802.MED
Potential error detection

UDLD
Port mirroring

SPAN
RSPAN

sFlow v5
Email alerting

SMTP

Error-Disable Recovery
SNTP
IPv6 Management
IPv4/IPv6 Dual Protocol Stack
ICMPv6
ICMPv6 Redirect
IPv6 Neighbor Discovery
Stateless Autoconfiguration
Manual Configuration
DHCPv6 client/relay
SNMP over IPv6
SSH over IPv6
IPv6 DNS Resolver
IPv6 RADIUS
IPv6 TACACS+
IPv6 Syslog
IPv6 SNTP
IPv6 TFTP
High Availability
Multi-Chassis Link Aggregation (MLAG)

L2 Unicast/Multicast
L3 Unicast
RSTP/MSTP
Data Center Features
Enhanced Transmission Selection (802.1Qaz)
Priority-based Flow Control (802.1Qbb)
DCBX

DCBX for ETS
DCBX for PFC
PCBX for Application Priority

FCoE Initiation Protocol (FIP) snooping
Automation
Auto installation
RESTful API
Ansible
Mechanical
Dimension (HxWxD)

44x435x393mm

Weight

7.83kg/17.31lbs (NET)
Environmental Specifications
Operating temperature

0~45°C

Operating humidity

90% maximum relative humidity
Power
PSU

100~240VAC, 50/60Hz

Power consumption

179 watts (L2 64B line rate; 10G-SR optics, 100% fan duty)
Safety
Safety

UL, cUL, CB, BSMI, CCC
EMC
EMC

CE, FCC, VCCI, KCC, BSMI, CCC
RoHS
RoHS

Reduction of Hazardous Substances (RoHS) 6
Supported Optics and Cables
Supported Optics and Cables

DAC cable (SFP+): 0.5m, 1m, 1.5m, 2m, 2.5m, 3m, and 5m
AOC cable (SFP+, 850nm, MMF): 1m, 3m, 7m, 10m, 20m, and 100m
DAC cable (QSFP+): 1m, 3m, and 5m
DAC cable (QSFP+, fan-out): 1m, 3m, and 5m
AOC cable (QSFP+, 850nm, MMF): 7m, 10m, and 20m
10G optic (SFP+, LC, 850nm, MMF): 10GBASE-SR optic
10G optic (SFP+, LC, 1310nm, SMF): 10GBASE-LR optic
40G optic (QSFP+, MPO, 850nm, MMF): 40GBASE-SR4
40G optic (QSFP+, LC, 1310nm, SMF): 40GBASE-LR4
Ordering Information
Ordering Information

T3048-LY2R (1LY2BZZ001M) (F-2-B, AC, P2020)
T3048-LY2R (1LY2BZZ001N) (B-2-F, AC, P2020)
PSU - Blue (1HY9ZZZ0061) (F-2-B, AC, 470W)
PSU - Green (1HY9ZZZ002P) (B-2-F, AC, 470W)
FAN Module (1HY9ZZZ022S)(F-2-B, Red)
FAN Module (1HY9ZZZ022W)(B-2-F, Blue)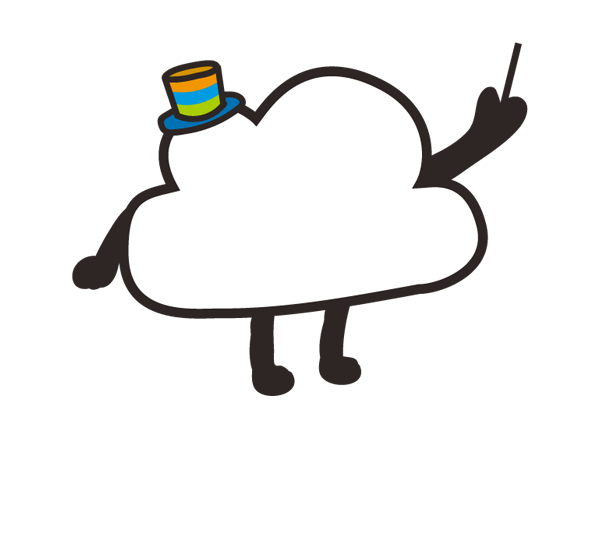 Content to be Updated…

!
Please visit FAQ page for more topics, or leave us a message, Contact us now.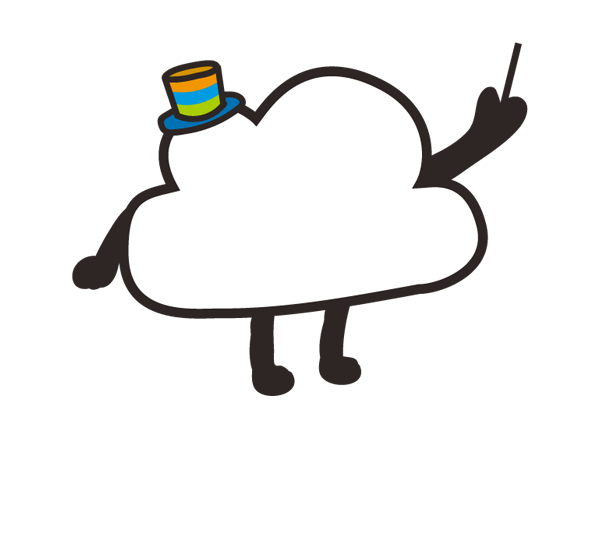 Content to be Updated…

!
Please visit Where to buy page for more information, or let us know how we can help, Contact us now.