QCT System Manager (QSM)
Hyperscale-Datencenter-Management mit intuitiv bedienbarer Konsole
Hyperscale-Management (bis zu 5000 Nodes). Konvergentes IT-Ressourcen-Management, einschließlich Server-, Speicher-, Netzwerk-, Rack- und Chassis-Management. Einfaches Remote-Management. Einfach zu nutzende Schnittstelle mit einer anpassbaren Benutzeroberfläche. 90 Tage kostenloser Download einer Testversion.
Hyperscale-Datencenter-Management mit intuitiv bedienbarer Konsole
Der QCT System-Manager zielt darauf, die Komplexität der Infrastrukturverwaltung zu beseitigen. Er ist auf die intuitive Systemverwaltung zugeschnitten und speziell für das Monitoring und die Administration von QCT-System-Hardware optimiert. Der QCT System-Manager hilft nicht nur dabei, zahlreiche Systeminformationen zu konsolidieren, sondern vereinfacht auch den gesamten Managementprozess und reduziert so deutlich die Betriebskosten und Wartungszeiten.
Der QCT System-Manager arbeitet ohne Agenten und erstreckt sich über Computing-Server, Storage-Server und Networking
Benutzerfreundliches Interface – intuitiv bedienbare Management-Konsole
Der QCT System-Manager bietet eine sichere und intuitive Schnittstelle zur Überprüfung der Systemhardwarekonfiguration und des Status des Datencenters.
Mit einer hierarchischen Strukturansicht hilft der QCT System-Manager dem Administrator, den Status und die Lokalisierung einzelner Systeme zu ermitteln. Die gleichzeitige Einbindung der Server- und Netzwerklandschaft macht die Arbeit des Administrators effizienter.
Gleichzeitiges Upgrade mehrerer Systeme in einfachen Schritten
Der QCT System-Manager gibt auf einem Dashboard in Echtzeit Auskunft über den Zustand und die Konfiguration der Systemlandschaft. Er hilft dem IT-Administrator sowohl dabei, die System-Firmware-Versionen auf dem aktuellen Stand zu halten, als auch, kritische Schwellenwerte im Auge zu behalten. Darüber hinaus unterstützt der QSM das gleichzeitige Upgrade mehrerer Systeme in einfachen Schritten, wodurch Aufwand und Wartungszeiten im Hyperscale-Datencenter erheblich reduziert werden können.
Der QCT System-Manager wird mit QCT-Servern aller Baureihen ausgeliefert. *
Eine 90-Tage-Testversion des QCT System-Managers ist auf der QCT-Website kostenlos erhältlich.
* Für weitere Details wenden Sie sich bitte an Ihren QCT-Händler.

Vorteile
Benutzerfreundliches User-Interface mit intuitiv bedienbarer Managementkonsole

Das gleichzeitige Aufrüsten mehrerer Systeme reduziert die Wartungszeit

Real-Time-Monitoring von thermischen und Energieverbrauchsdaten

One-Click-Inventarisierung für weitere Analysen und Statistiken
Hyper-Scale Management
Hyper Scale Management

-Categorized into five levels: Datacenter, Room, Row, Rack, Device
Fernbedienung
Fernbedienung

-Remote power on/off and hardware health monitoring
Ereignisüberwachung
Eventüberwachung

-Email alert notification to notify administrators of system status instantly
-Inventory information assistant
-Exporting server inventory data for further analysis
Systemanforderungen
Systemanforderung

-Supported OS
Windows Server 2019
Windows Server 2016
Ubuntu 18.04 LTS
Ubuntu 16.04 LTS
CentOS 7.6
Strom- und Wärmemanagement
Strom- und Wärmemanagements

-Cumulated real-time power consumption information from system, rack and datacenter.
-Cumulated real-time thermal consumption information from system, rack and datacenter.
SSH Unterstützung
SSH Unterstützung

-Secure and remote access method supported
System-Management
System-Management

-System firmware version control,
-Batch firmware update (Switch, BMC, BIOS/ME, CM and RMC)
-Upgrade FW in multiple systems simultaneously
-Hardware configuration information across compute and networking.
RESTful API Zugang
RESTful API Access

-Provide RESTful API layer to easily integrate with third-party software
Mehrsprachenunterstützung
Mehrsprachenunterstützung

-Support English, Traditional Chinese and Simplified Chinese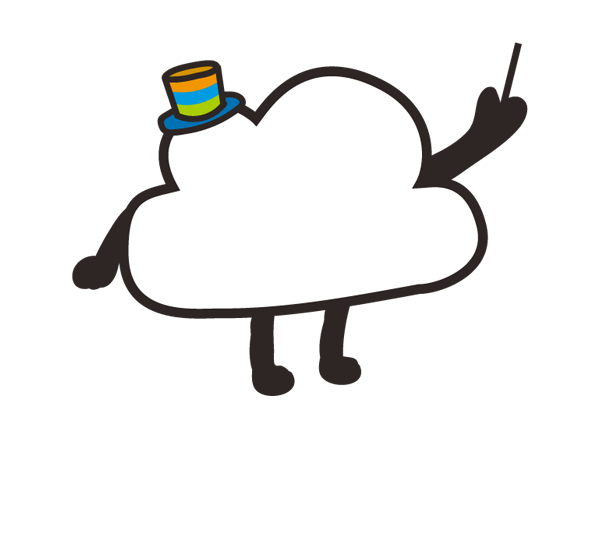 Wir können Ihre Anfrage nicht abschließen

!
Bitte besuchen Sie uns für weitere Informationen, oder lassen Sie uns wissen, wie wir Ihnen jetzt helfen können.
KONTAKT