QuantaGrid D51PL-4U
Storage-Server mit Weltklasse-Kapazität
Storagekapazität der Extraklasse
Extreme Rechenleistung
Schraubenlose HDD-Schächte für effizienten Bereitstellung
Flexible und vielseitige I/O-Skalierbarkeit
Proprietäre 7 mm SSD für schnelles Booten
Powered by
Storage Server mit Weltklasse-Kapazität
Der QuantaGrid D51PL-4U ist mit seinen 102x 3.5" SATA/SAS HDD Schächten (90x von oben zugänglich und 12x von hinten zugänglich) ein Storage Server mit der höchsten Storage-Dichte im Markt. Nutzer verfügen somit über mehr als 1 PB in einem 4U Chassis. Dieses bietet 325% mehr Platz als in herkömmlichen 4U Front Access Storage Servern.
Äußerst zuverlässig und wartungsfreundlich
Der D51PL-4U ist ein Storage Server mit hoher Zuverlässigkeit und Verfügbarkeit sowie einfachen Wartungsmöglichkeiten. Netzteil und Systemlüfter sind redundant ausgelegt. Das System funktioniert auch noch bei kleineren Ausfällen. Die meisten Teile des D51PL-4U wie die Stromversorgung, HDD/SSD, MB und die Lüfter sind hot-pluggable. Während Sie die Field Replaceable Unit (FRU) austauschen, läuft das System weiter. Sie können den Lüfter einfach nur mit zwei Fingern ersetzen und die Festplatte ohne Schrauben und Werkzeuge installieren. Verglichen mit verschraubten HDD-Einsätzen haben Sie eine Zeitersparnis von 90%. Die meisten Systemplatinen und die Boot-SSD können einfach gewechselt bzw. gezogen werden.
Schnelles Boot-Design für proprietäre SSDs
Vorgesehen sind zwei 7 mm SATA SSD-Schächte zum Booten. Eine HDD zum Booten ist nicht mehr erforderlich, denn das Betriebssystem auf SDD beschleunigt die Bootsgeschwindigkeit erheblich.
Große Flexibilität für PCIe-Erweiterungen
Das D51PL-4U Motherboard nutzt alle Broadwell PCIe-Lanes. Es stehen drei PCIe-Slots und ein OCP-Slot zur Verfügung, um Ihre Anwendungen und Funktionen zu erweitern. Grundsätzlich erhalten Sie 10 Gbps plus Bandbreite von einem PCIe x16 OCP-Mezz. (Oder Sie können eine 1 G LOM Lösung nutzen, wenn 10 G plus Bandbreite nicht erforderlich sind.) Ein weiterer PCIe x8.Slot kann von einer SAS Controller-Karte belegt werden, um SAS-Signale zu verarbeiten oder ein Hardware RAID zu erstellen für die 102 HDDs. Die anderen beiden PCIe-Slots können Sie flexibel nutzen, um Ihre PCIe-Anwendung zu erweitern, Sie können etwa Ihren LAN-Port oder die Bandbreite erhöhen oder eine PCIe SSD-Karte oder M.2 SSD-Karte als Cache installieren, um die Leistung zu erhöhen.
Prozessor
Prozessortyp

Intel® Xeon® processor E5-2600 v4 product family

Max. TDP Unterstützung

135W

Anzahl Prozessoren

2

Interne Interconnect

6.4 / 8.0/ 9.6 GT/s

L3 Cache

Up to 45MB
Abmessungen
B x H x T (inch)

17.6 x 6.9 x 42

B x H x T (mm)

447 x 175.3 x 1066.8
Chipsatz
Chipsatz

Intel® C610
Arbeitsspeicher
Anzahl Slots

16

Kapazität

Up to 512GB RDIMM

Up to 1024GB LRDIMM

Speichertyp

2133/2400 MHz DDR4 RDIMM/ LRDIMM

Speichergröße

32GB, 16GB, 8GB RDIMM
Erweiterungssteckplatz
Erweiterungssteckplatz

(1) PCIe Gen3 x8 riser slot 1 HHHL
(1) OCP PCIe Gen3 x8 LAN Mezz
(1) PCIe Gen3 x8 riser slot 2 HHHL or SAS Mezz
(1) PCIe Gen3 x16 riser slot 3 FHHL
Netzwerkcontroller
LOM

(2) GbE ports Intel I350 LOM
(1) Dedicated management 10/100/1000 port

Optionale NIC

(more options refer to the CCL)
vordere I/O
Vordere I/O

Power Button with Power LED
ID Button with LED
Reset Button
(3)Expander console ports
Festplatten-Controller
Onboard

Intel® 610:
(10) SATA 6Gb/s ports; SATA RAID 0, 1, 10

Optionale Controller

(more options refer to the CCL)
Netzteil
Netzteil

(2) 86mm 1600W Redundant Power Supplies Platinum Level Certified
integrierter Speicher
integrierten Speicher

(2) 2.5" hot-plug SSD
(1) SATADOM
Video
Video

(4) 92mm n+1 rotor failed cooling fans
System-Management
System-Management

IPMI v2.0 Compliant, onboard "KVM over IP," Quanta System Manager (QSM)
hintere I/O
hintere I/O

(2)USB 3.0 ports
(1)VGA port
(2)RJ45 LAN ports
(1)COM Port
(1) RJ45 Management port
Betriebsumgebung
Betriebsumgebung

Operating temperature: 5°C to 35°C (41°F to 95°F)
Non-operating temperature: -40°C to 65°C (-40°F to 149°F)
Operating relative humidity: 50% to 85%RH
Non-operating relative humidity: 20% to 90%RH
TPM
TPM

Yes (TPM 2.0/1.2, LPC)
Gewicht (max. Konfiguration)
Gewicht (max. Konfiguration)

About 140kg (with 102* 3.5"HDD)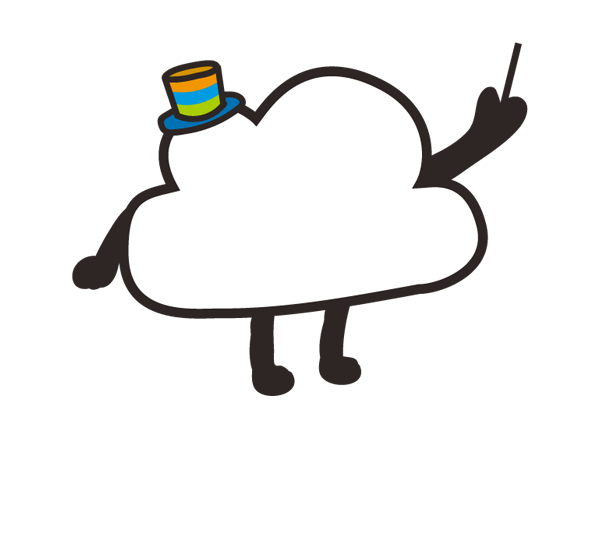 Wir können Ihre Anfrage nicht abschließen

!
Bitte besuchen Sie uns für weitere Informationen, oder lassen Sie uns wissen, wie wir Ihnen jetzt helfen können.
KONTAKT