QuantaMicro X10E-9N
Senken der Hosting-TCO mit der QuantaMicro-Serie
Neue Plattformgeneration mit beachtlicher Leistungssteigerung
Eingebettete Switches für niedrigere Netzwerk-pro-Port-Kosten
Platzsparendes, ultrakompaktes Gehäuse-Design
Multifunktionale Servicefreundlichkeit
Powered by
Hybrid, hohe Dichte und hocheffizient
Der QuantaMicro X10E-9N ist ein Mikroserver, der auf der Produktfamilie des Intel® Xeon®-Prozessors E3-1200 v5/v6 aufgebaut ist und bis zu 9 Server-Nodes in einem kompakten 3U-Gehäuse unterstützt. Ausgerichtet auf beste Raumausnutzung, Energie- und Kosteneffizienz eignet sich das leistungsstarke System hervorragend für die wachsende Anzahl von Hyperscale-Workloads in modernen Datencentern.
Erleichtert das Management und reduziert die TCO
Der QuantaMicro X10E-9N vereinfacht das Datencenter-Management, weil er bis zu 9 unabhängige Server-Nodes in einem einzigen System zusammenführt und dadurch die Handhabbarkeit erheblich verbessert, indem er die Kontrolle über alle Nodes im Gehäuse auf einmal ermöglicht. Die konvergierte Infrastruktur integriert auch Switches. Dadurch entfällt die Notwendigkeit eines zusätzlichen Top-of-Rack-Switches, was die Zeit für die Netzwerkverkabelung erheblich verringert und die Total Cost of Ownership (TCO) deutlich reduziert.
Erhöhte Leistung bei optimaler Energieeffizienz und geringerem OPEX
Der Next-Generation QuantaMicro X10E-9N ist eingebettet in die neuesten Intel® Xeon® E3-1200 v5/v6-Prozessoren diese erhöhen nicht nur die Rechenleistung um 10% gegenüber seinem Vorgänger, sondern steigert auch die Speicherleistung um 33% und senkt die Verbrauchsleistung um mindestens 20%. Durch die gemeinsame Nutzung von redundanter Stromversorgung und Kühlmodulen über alle Nodes und Switches hinweg erhöht sich wegen der durchdachten Architektur die Energieeffizienz. Die Betriebskosten (OPEX) reduzieren sich auf ein Minimum.
Multifunktionale Servicefreundlichkeit
Bei der Entwicklung des QuantaMicro X10E-9N hatte Servicefreundlichkeit höchste Priorität. Das Design des hot-swappable Servers, der Switches und des Netzteils wurde auf schnellen und zugänglichen Service ausgelegt. Das flexible Gehäuse kommt in einer 4 x 2,5" SSD/HDD SKU-Baureihe für optimalen Durchsatz oder als 2 x 3,5"-Option für erweiterte Speicherkapazitäten in Frage. Da im 3,5"-Schacht auch ohne zusätzliche Modifikation 2.5"-Laufwerke installiert werden können, stehen diesem raffinierten Mikroserver alle Türen für den 1 x 3,5"+ 1 x 2,5"-Hybrid-Modus offen, um spezifische Computing-Workloads zu bewältigen, entsprechend der zunehmenden Entwicklung der Ansprüche im Cloud-Service-Markt.
Prozessor
Prozessortyp

Intel® Xeon® processor E3-1200 v5 product family

Anzahl Prozessoren

(1) per node

L3 Cache

8 MB Intel® Smart Cache
Formfaktor
Formfaktor

3U

9 Nodes

(9) Front Side Hot-Swap
Abmessungen
B x H x T (inch)

17.6" x 5.1" x 29.8"

B x H x T (mm)

447 x 130.8 x 758 mm
Chipsatz
Chipsatz

Intel® C236 PCH-H
Massenspeicher
Massenspeicher

2.5" Fixed

3.5" Fixed

Optionen

Option 1: (2) 3.5" fixed SAS/SATA HDD/SSDs
Option 2:(4) 2.5" fixed SAS/SATA HDD/SSDs
Arbeitsspeicher
Anzahl Slots

(4) slots per node

Kapazität

up to 64GB UDIMM

Speichergröße

16GB, 8GB, 4GB UDIMM
Erweiterungssteckplatz
Erweiterungssteckplatz

(1) PCIe Gen3 x8+ x4 mezzanine slot for LAN & M.2
Netzwerkcontroller
LOM

Optional NIC (more options refer to the CCL)

Option 1: QCT Intel® i350 mezzanine with (1) PCIe 2280 M.2 + (2) 1G RJ45

Option 2: QCT Intel® i350 mezzanine with (1) PCIe 2280 M.2 + (4) 1G RJ45

Optionale NIC

Network Switch

Option 1: 18x GbE; 2x 10GbE SFP+ Embedded Switch Module

Option 2: BMC I/O RJ45 Console Module
vordere I/O
Vordere I/O

(2) USB 3.0
(1) VGA port
Power Button with LED / ID button with LED / Status LED/ HDD LED
Festplatten-Controller
Onboard

Intel® C236: (4) SATA 6Gb/s ports

Optionale Controller

(more options refer to the CCL)

(1) LSI 3008 SAS 12 Gb/s storage controller
Netzteil
Netzteil

(1+1) high efficiency hot-plug 1600W PSU, 80 Plus Platinum (only support 220V AC input)
integrierter Speicher
integrierten Speicher

(1) SATADOM (optional)
(1) PCIe 2280 M.2 mezz card controller (optional)
(1) PCIe/SATA 2280 M.2 on Rear M.2 Mezz card on board (optional)
Lüfter
Lüfter

(3) 12076 Fan Module
(1) 6076 Fan Module
Support N+1, One rotor fail
Video
Video

Integrated AST2400 with 8MB DDR3 video memory external VGA connector
System-Management
System-Management

IPMI v2.0 Compliant, on board "KVM over IP", QSM support
hintere I/O
hintere I/O

NA
Betriebsumgebung
Betriebsumgebung

Operating temperature: 5°C to 40°C (41°F to 104°F)
Non-operating temperature: -40°C to 65°C (-40°F to 149°F)
Operating relative humidity: 50% to 85%RH.
Non-operating relative humidity: 20% to 90%RH
TPM
TPM

TPM 1.2/2.0 SPI module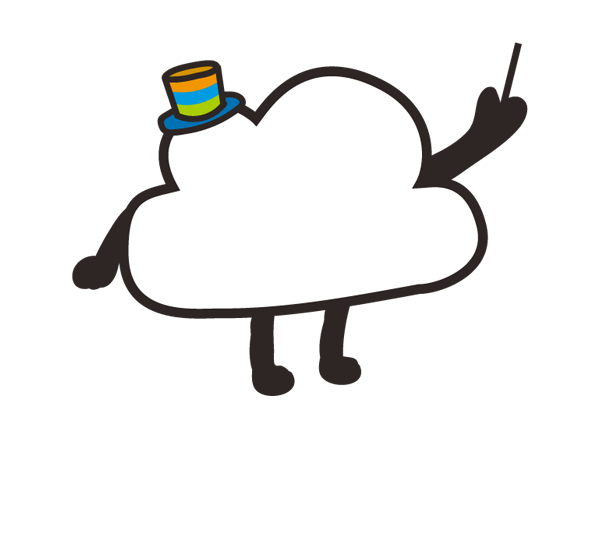 Wir können Ihre Anfrage nicht abschließen

!
Bitte besuchen Sie uns für weitere Informationen, oder lassen Sie uns wissen, wie wir Ihnen jetzt helfen können.
KONTAKT