Rackgo X Yosemite Valley
High-Density 2U12N OCP 1-Socket-Server
Neue Plattformgeneration mit verbesserter Leistung
Multi-Host Networking Aggregation
Ultrakompaktes Gehäusedesign
Open Rack v2-kompatibel
Powered by
High-Density 2U12N OCP 1Socket-Server
Der Yosemite Valley ist eine ultrakompakte Lösung der nächsten Generation, die durch eine enge Zusammenarbeit zwischen QCT und Facebook entstanden ist. In diesem komprimierten System arbeitet der neueste, energieeffiziente Intel® Xeon® D-1500-Prozessor mit bis zu 128 GB DDR4-Speicher pro Node. Durch das innovative Design, welches 12 dichte Compute-Nodes hostet, kann er als komplettes Front-End-Server-System dienen, während er immer noch eine Vielzahl anderer Workloads erledigt. Dazu gehören Netzwerk-Routing, Wireless-Basis-Station, industrielles Internet of Things, dynamisches Web-Serving und vieles mehr. Der Yosemite Valley ist eine wichtige Lösung, um die Dichte der Infrastruktur zu verbessern, Kosten einzusparen und Umweltbelastungen zu reduzieren.
Die innovative Architektur des Yosemite Valley nutzt eine Mellanox CX4-LX-Netzwerkkarte, um vier Nodes miteinander zu einem Multi-Host-Netzwerk zu verknüpfen. Diese Netzwerklösung ermöglicht die Konfiguration von vier separaten 10G-Ethernet- oder einer einzigen 40G-Verbindung, welches flexible Anwendungen unterstützt. Diese Multi-Host-Netzwerklösung reduziert die benötigten LAN-Karten im Vergleich mit einem Single-Host-Netzwerk-Setup: Das führt zu erheblichen Einsparungen, einer einfacheren Handhabung und reduzierten Latenzzeiten bei gleichzeitiger Beibehaltung der Bandbreite.
Der Yosemite Valley verfügt über ein einheitliches, modulares Design-Konzept, das den flexiblen Austausch eines beliebigen Rechen- oder Storagemoduls ermöglicht. Das Gehäuse ist auf dem Open Rack v2-Rahmen montiert und besitzt ein zentrales Netzteil für die notwendige Stromversorgung jedes Systems im Rack mittels einer einzelnen Stromschiene, was die Investitionskosten reduziert. Die Rack-Frame-Architektur und das Gehäuse wurden so entwickelt, dass sie auch zukünftige Hardware-Lösungen unterstützen. Damit werden die getätigten Investitionen in der Datencenter-Infrastruktur geschützt. Beim Upgrade von Hardware kann man einfach jedes veraltete Modul mit einem der nächsten Generation ersetzen.
Prozessor
Prozessortyp

Intel®Xeon® processor D-1500 product family

Max. TDP Unterstützung

65W

Anzahl Prozessoren

1 Processor

Interne Interconnect

9.6 / 8.0 / 6.4 GT/s

L3 Cache

Up to 24MB
Formfaktor
Formfaktor

12 Nodes

2 OU

(Open Rack)

Rackmount
Massenspeicher
Massenspeicher

(1) SATA M.2 connector per node
Abmessungen
B x H x T (inch)

21.14 x 3.67 x 33.58

B x H x T (mm)

537 x 93.2 x 853
Chipsatz
Chipsatz

Intel®Xeon® processor D-1500 SoC chipset
Arbeitsspeicher
Anzahl Slots

4

(per node)

Kapazität

Up to 128GB of memory for RDIMM per node

Speichertyp

2133/1866/1600/1333 MHz DDR4 RDIMM

Speichergröße

32GB RDIMM
vordere I/O
vordere I/O

(1) Aggregated Mellanox CX4-LX Multi-host network card per sled
Speicher-Controller
Onboard

Intel®Xeon® processor D-1500 SoC controller
integrierten Speicher
integrierten Speicher

(1) SATA M.2 connector per node
Lüfter
Lüfter

(2) Single rotor fan per sled
Video
Video

Integrated AST2400 with 8MB DDR3 video memory
System-Management
System-Management

IPMI v2.0 Compliant, on board "KVM over IP" support
Quanta Datacenter Manager 2.0/QDCM 2.0 (Optional)
Betriebsumgebung
Betriebsumgebung

Operating temperature: -5°C to 35°C (23°F to 95°F)
Non-operating temperature: -40°C to 65°C (-40°F to 149°F)
Operating relative humidity: 20% to 85% RH
Non-operating relative humidity: 40% to 90% RH
TPM
TPM

Yes

With TPM 1.2/ 2.0 Option
Rack-kompatibel
Rack-kompatibel

Open Rack v2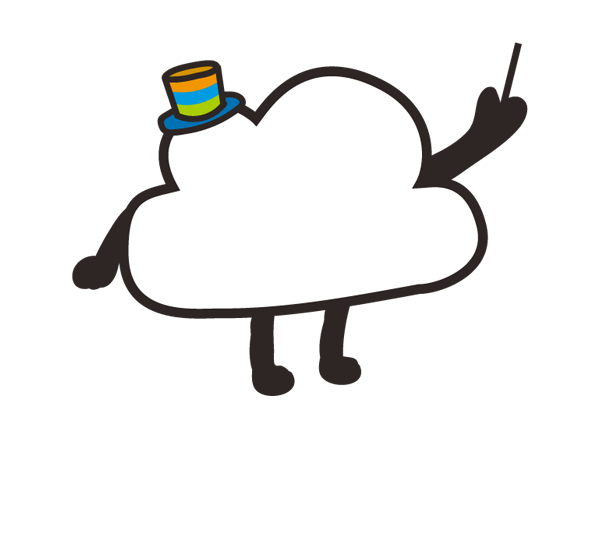 Wir können Ihre Anfrage nicht abschließen

!
Bitte besuchen Sie uns für weitere Informationen, oder lassen Sie uns wissen, wie wir Ihnen jetzt helfen können.
KONTAKT