F06D
Revolutionäre konvergierte Multi-Node-Infrastruktur
Branchenführende 32-Bays-Storage im 2U 4N-System
Modulares Design mit großem Zukunftspotenzial
Neueste Plattformgeneration mit DDR4
Open Rack v1 & v2-kompatibel
Powered by
Nutzen Sie die Open Compute Spezifikation v.3.0
Der Quanta F06D ist eine konvergierte Infrastrukturlösung der kommenden Generation, die die Rechen-(Server-) Tier und die Storage-Tier (bis zu 32x Festplatten) zu einem einzigen, integrierten System zusammenführt. Quanta F06D nutzt sämtliche Vorteile der neuesten Open Compute-Motherboard-Spezifikation v.3.0; das ist das gleiche Motherboard, das eines der größten Rechenzentren der Welt antreibt. Der Open–Compute-Motherboard-Spezifikation v.3.0 wurde die branchenweit höchste Zuverlässigkeit bestätigt. Es ist auch das meist hergestellte Motherboard der Welt mit einer erstaunlichen Fertigungsperfektion. Es ist wie maßgeschneidert für durchschnittliche Unternehmen, aber genauso auch für High-Performance-Rechenleistung.
Höchste Storage-Dichte in einer Multi-Node-Infrastruktur
Das innovative, hochdichte Storage-Konzept des F06D bietet der konvergierten Infrastruktur den Service, zu mehr Wirtschaftlichkeit und Effizienz mit niedrigster Latenz. Die Kraft der Konvergenz wird am besten durch die Integration von System-Level-Overall 32x 2.5" hot-swappable Storage im Server-Tier deutlich, was zu einer schnelleren I/O-Performance führt. Rechen- und Speicherressourcen müssen gleichzeitig im Speicher vorhanden sein, um Daten-I/O mit geringer Latenz und unbegrenzter Skalierbarkeit zu gewährleisten. Der Quanta F06D konvergiert Rechenleistung und Storage in einem einzigen System, wodurch die Notwendigkeit für traditionelle Storage-Arrays entfällt. Die Konvergenz von Rechenleistung und Storage in einem einzigen Gerät ergibt einen flexiblen, skalierbaren Baustein für das moderne Datencenter.
Modul-Design mit großem Zukunftspotenzial
Das modulare Design schützt die IT-Investitionen Ihrer Organisation durch die potenziellen Upgrade-Möglichkeiten in der Zukunft. Das zentrale Power Shelf-Design von Open Rack ermöglicht es Ihnen, Ihre Gestellrahmen und Einschübe auch noch bei Hardware-Upgrades mehrerer Generationen zu verwenden. Der Quanta F06D führt das Design einen Schritt weiter, indem es modulare Swap-Backplanes und Compartment Design Enclosure bietet, was Flexibilität auch in der nächsten Computer- und Speichermodul-Generation Ihrer Wahl bedeutet. Die Skalierbarkeit und Leistung der weltweit größten und effizientesten Datencenter stehen nun allen Unternehmen und Behörden zur Verfügung.
Prozessor
Prozessortyp

Intel®Xeon® Prozessor E5-2600 v3 Produktfamilie

Intel®Xeon® Prozessor E5-2600 v4 Produktfamilie

Max. TDP Unterstützung

135W or 145W*

Anzahl Prozessoren

2 Processors

Interne Interconnect

9.6 / 8.0 / 6.4 GT/s

L3 Cache

Bis zu 45MB
Formfaktor
Formfaktor

4 Knoten

2 OU

(Open Rack)

Rackmount
Massenspeicher
Massenspeicher

(8) 2.5" hot-plug pro Knoten
Abmessungen
B x H x T (inch)

21.1 x 3.5 x 34.6

B x H x T (mm)

536 x 89 x 880
Chipsatz
Chipsatz

Intel® C610
Erweiterungssteckplatz
Erweiterungssteckplatz

Mezzanine slot: (1) PCIe Gen3 x8 OCP network mezzanine Slot

PCIe Slot: (1) PCIe Gen3 x8 LP MD-2
Arbeitsspeicher
Anzahl Slots

16

Kapazität

Bis zu 256GB RDIMM,
Bis zu 512GB LRDIMM

Speichertyp

2133/2400 MHz DDR4 RDIMM

2133/2400 MHz DDR4 LRDIMM

Speichergröße

16GB, 8GB RDIMM

32GB LRDIMM
vordere I/O
vordere I/O

(1) USB port per node
(1) OCP debug header per port
(1) Dedicated RJ45 management port
(1) Power button, (1) Reset button
Speicher-Controller
Optionaler Controller

QCT LSI® 3008 12Gb/s SAS Mezzanin, RAID 0,1,10
QCT LSI® 3108 6Gb/s RAID Mezzanin, RAID 0, 1, 5, 10. RAID 6 mit zusätzlichem RAID Key

(more options refer to the CCL)
integrierten Speicher
integrierten Speicher

(1) mSATA
Lüfter
Lüfter

(6) hot-plug system fans
Video
Video

Integrierte AST2400 mit 8MB DDR3 Video Memory-Speicher
Betriebsumgebung
Betriebsumgebung

Operating temperature: 5°C to 40°C (41°F to 104°F)
Non-operating temperature: -40°C to 65°C (-40°F to 149°F)
Operating relative humidity: 20% to 85%RH
Non-operating relative humidity: 40% to 90%RH
Gewicht
Gewicht

48 (kg)
106 (lbs)
Netzwerkcontroller
Netzwerkcontroller

(1) Dedizierter 1GbE Management-Port pro Knoten

Optionale NIC

QCT OCP network mezzanine options

QCT OCP Netzwerk Mezzanin Optionen
(Auf unserer Liste für kompatible Komponenten finden Sie weitere Informationen)**
Rack-kompatibel
Rack-kompatibel

Open Rack v2
Hinweis
Hinweis

* Mit Einschränkungen. Bitte kontaktieren Sie den QCT Vertrieb bezüglich 145W Unterstützung
**Auf unserer Liste für kompatible Komponenten auf der QCT Website finden Sie weitere Informationen (http://www.quantaqct.com/account/download)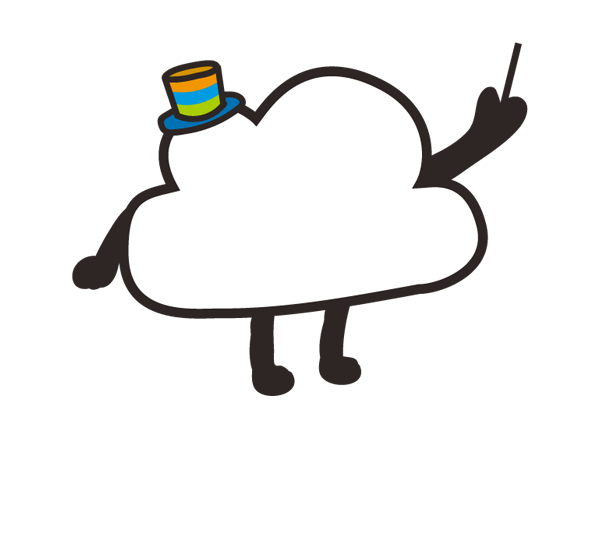 Wir können Ihre Anfrage nicht abschließen

!
Bitte besuchen Sie uns für weitere Informationen, oder lassen Sie uns wissen, wie wir Ihnen jetzt helfen können.
KONTAKT