QuantaMesh T3048-LY8
A Powerful Spine/Leaf Switch for Datacenter and Cloud Computing
VXLAN
Multi-Chassis Link Aggregation (MLAG)
OSPF, BGP4 with ECMP
Network Automation
OpenFlow
Ein leistungsstarker Spine/Leaf-Switch für Datencenter und Cloud-Computing
Der QuantaMesh T3048-LY8 ist ein Hochleistungs- und Low-Latency-, Layer 2/3/4 Ethernet-Switch mit 48 SFP+ Ports und bis zu 6 QSFP+ Ports mit einem 1U-Formfaktor. Jeder 40G QSFP+ Port kann unabhängig als 40GbE oder 4 x 10GbE-Ports konfiguriert werden. Der QuantaMesh T3048-LY8 wurde mit einer sehr hohen Portdichte und hoher Leistung sowie einer extrem niedrigen Latenzcharakteristik für die Infrastructure-as-a-Service (IaaS) Datencenter-Implementierung, Hochleistungscomputer-Cluster und Finanzanwendungen entwickelt, ist ideal für hohe Arbeitslast bei einer optimalen TCO.
Automatisierung
Mit der schnellen Nutzung von Cloud-Computing und der Verbreitung von Big Data und Parallel-Berechnungen wächst die Notwendigkeit von Swiche für Datacenter-Netzwerke exponentiell, so dass die Netzwerkautomatisierung zu einem kritischen Faktor wird. Der QuantaMesh T3048-LY8 unterstützt die automatische Installation und die einfache Bereitstellung und den Aufbau von Datacenter-IaaS.
Virtualisierung
Die Netzwerk-Virtualisierung wird zu einem wichtigen Thema für Datencenter. Der QuantaMesh T3048-LY8 bietet Hardware-basierte VXLAN-Funktionen zur Unterstützung von Virtual Machine Mobilität. Er ist nicht begrenzt durch 4K VLANs, ermöglicht VXLAN Netzwerk-Scale-Out über L3-Subnetze und kann bis zu 16.7M mögliche virtuelle Netzwerke unterstützen.
Hohe Verfügbarkeit
Der QuantaMesh T3024-P05 ist aus Hardware- und Software-Sicht für hohe Verfügbarkeit ausgelegt. Die wichtigsten Merkmale sind:
1+1 hot-swappable Netzteile
2+1 hot-swappable Lüfter
Out-of-Band-Management-Unterstützung
Bis zu 48 Pfade ECMP-Routing für Lastverteilung und Redundanz
Multi-Chassis Link Aggregation (MLAG)
Automation
With the rapid adoption of cloud computing and the proliferation of big data and parallel calculations, the need for datacenter network devices is growing exponentially, making netowrk automation a critical factor. Supporting auto installation, RESTful, Ansible and PSME (Pooled System Managment Engine), T3048-LY8 facilities easy deployment to build-up a mass data center with infrastructure-as-a-Service (IaaS).
High Availability
The QuantaMesh T3048-LY8 is designed for high availability from both hardware and software perspectives. The key features include:
1+1 hot-swappable power supplies
2+1 hot-swappable fans

Spanning Tree with Guarding Features

Up to 64 Groups of LACP with per Group 32 Member Ports

Multi-chassis Link Aggregation (MLAG)

Up to 48 paths ECMP routing for load balancing and redundancy

Virtual Router Redundancy Protocol (VRRP)
Software Defined Network (SDN)
SDN has emerged as a new approach to support open, vendor-agnostic, and programmable networks. T3048-LY8 is equipped with OpenFlow v1.3 features to fulfill the needs of modern data center applications.
physische Ports
Port-Konfiguration

48 1/10GbE SFP+ and 6 QSFP+ ports

Management Port

Out-of-band management port (RJ-45, 10/100/1000BASE-T)

Console Port

1 (RJ-45)

USB

1 (v2.0)
Leistung
Schaltleistung

1.44Tbps

maximalen Paketdurchsatzes

1071Mpps

Latenz

<600ns
CPU Board 1
MAC

Broadcom StrataXGS Trident2

CPU

PPC P2020

Arbeitsspeicher

2GB DDR3/ECC

Flashspeicher

128MB

Massenspeicher

8GB Micro SD
Layer 2 Funktionen
Schaltmodus

Store-and-Forward

Spanning-Tree

802.1w
802.1s
Auto Edge

VLAN

IEEE 802.1Q Tagged Base
Port-Based
QinQ (802.1ad)

Storm Control

Broadcast
Unknown Multicast
DLF (Unknown Unicast)

IGMP Snooping

v1/v2/v3
v1/v2 Querier
Immediate Leave

Link Aggregation

802.3ad with LACP
Static Trunk
Unicast/Multicast Traffic Balance over Trunking Port
LACP Fallback

Link State Tracking
Port Backup
Loopback Detection
Private VLAN
QoS-Funktionen
Terminierung für Prioritäts-Queues

WRR
Strict
Hybrid

COS

802.1p
IP TOS precedence
DSCP

DiffServ
iSCSI Optimierung
Sicherheits-Funktionen
Statische und dynamische Port-Sicherheit (MAC-basierend)
802.1x

Port-based
MAC-based
Auto VLAN assignment
Guest VLAN
Unauthenticated VLAN

Zugriffskontrollliste

L2/L3/L4

IPv6 ACL

L3/L4

RADIUS

Authentication, Authorization, Accounting

SSH 1.5/V2.0
Benutzernamen und Passwort

Local Authentication
Remote Authentication via RADIUS/TACACS+, AAA

Management IP Filter

SNMP
Telnet
SSH

IP Source Guard
Dynamic ARP inspection (DAI)
DHCP Snooping

IPv4
IPv6

Control Plane Policing / CoPP
Service Prohibit Access
Role Base Access Control (RBAC)
Layer 3 Funktionen
IP Multinetting/CIDR
/31 subnets
Proxy ARP
statische Route

IPv4
IPv6

OSPF
ECMP
BGP4
IGMP v1/v2/v3
PIM-DM/-SM
MLD v1/v2
VRRP
BFD
VRF Lite
Managementfunktionalität
Industriestandardkonformes Command Line Interface
CLI-Filtering
CLI schedule
SSH
Software download/upload

TFTP
SCP
SFTP

Konfiguration download/upload

TFTP
SCP
SFTP

SNMP v1/v2c/v3
SNMP inform
RMON 1, 2, 3, 9
DHCP-Client
DNS-Client
Remote PING
Traceroute
LLDP

802.1ab
802.MED
Potential error detection

UDLD
Port-Spiegelung

SPAN
RSPAN

sFlow v5
E-Mail-Benachrichtigung

SMTP

Error-Disable Recovery
SNTP
IPv6 Management
IPv4/IPv6 Dual Protocol Stack
ICMPv6
ICMPv6 Redirect
IPv6 Neighbor Discovery
statuslose Autokonfiguration
manuelle Konfiguration
DHCPv6
SNMP over IPv6
SSH over IPv6
IPv6 DNS Resolver
IPv6 RADIUS Unterstützung
IPv6 TACACS+ Unterstützung
IPv6 Syslog Unterstützung
IPv6 SNTP Unterstützung
IPv6 TFTP Unterstützung
Hohe Verfügbarkeit
Multi-chassis LAG

L2 Unicast/Multicast
L3 Unicast
RSTP/MSTP
VXLAN
Umweltauflagen
verbesserte Übertragungsauswahl (802.1Qaz)
prioritätsbasierter Flow Control (802.1Qbb)
DCBX

DCBX for ETS
DCBX for PFC
PCBX for Application Priority

FCoE Initiation Protocol (FIP) Snooping
Automation
Auto installation
RESTful API
Ansible
Virtualisierungsfunktionen
VXLAN

Yes
mechanisch
Abmessungen (HxBxT)

44x435x508mm

Gewicht

9.13kg/20.111lbs (NET)
Umweltvorgaben
Betriebstemperatur

0~45°C

Luftfeuchtigkeit bei Betrieb

90% maximum relative humidity
elektrisch
Strombedarf

100-127VAC; 200-240VAC, 50/60Hz

Stromverbrauch

215 watts (L2 64B line rate; 10G-SR optics, 100% fan duty)
Sicherheit
Sicherheit

UL, cUL
EMC
EMC

CE, FCC, VCCI, CCC
RoHS
RoHS

Reduction of Hazardous Substances (RoHS) 6
Unterstützt Optics und Cables
Unterstützte Optics und Cables

DAC cable (SFP+): 0.5m, 1m, 1.5m, 2m, 2.5m, 3m, and 5m
AOC cable (SFP+, 850nm, MMF): 1m, 3m, 7m, 10m, 20m, and 100m
DAC cable (QSFP+): 1m, 3m, and 5m
DAC cable (QSFP+, fan-out): 1m, 3m, and 5m
AOC cable (QSFP+, 850nm, MMF): 7m, 10m, and 20m
10G optic (SFP+, LC, 850nm, MMF): 10GBASE-SR optic
10G optic (SFP+, LC, 1310nm, SMF): 10GBASE-LR optic
40G optic (QSFP+, MPO, 850nm, MMF): 40GBASE-SR4
40G optic (QSFP+, LC, 1310nm, SMF): 40GBASE-LR4
Bestellinformation
Bestellinformation

T3048-LY8 (1LY8BZZ0STH) (F-2-B, AC, P2020, with rail kit included)
T3048-LY8 (1LY8BZZ0STI) (B-2-F, AC, P2020, with rail kit included)
PSU - Red (1HY9ZZZ0336) (F-2-B, AC, 750W)
PSU - Blue (1HY9ZZZ0337) (B-2-F, AC, 750W)
FAN Module (1HY9ZZZ022X) (F-2-B, Red)
FAN Module (1HY9ZZZ022Y) (B-2-F, Blue)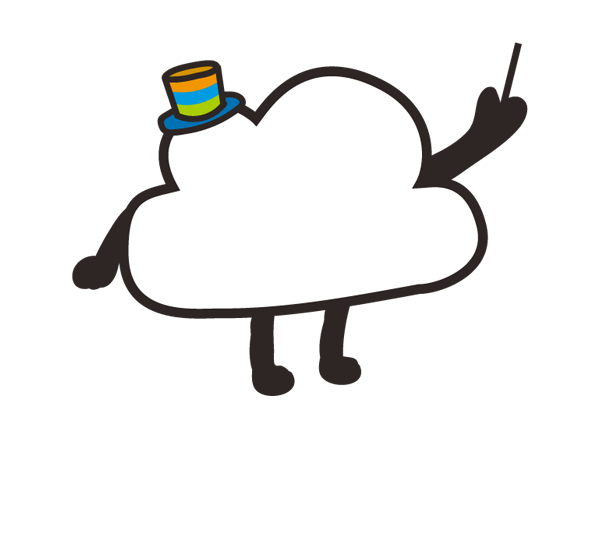 Wir können Ihre Anfrage nicht abschließen

!
Bitte besuchen Sie uns für weitere Informationen, oder lassen Sie uns wissen, wie wir Ihnen jetzt helfen können.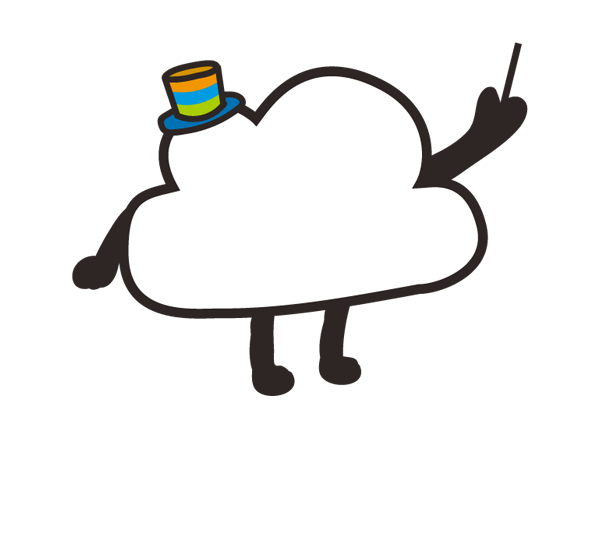 Wir können Ihre Anfrage nicht abschließen

!
Bitte besuchen Sie uns für weitere Informationen, oder lassen Sie uns wissen, wie wir Ihnen jetzt helfen können.