QuantaMesh T1048-LB9M
The Next Generation Data Center Rack Management Switch
48 1000 BASE-T + 4 25G SFP28
Simplified Management
Software Defined Network (SDN)
Overiew
QuantaMesh T1048-LB9M is a high-performance and power efficient L2/3 switch designed in a 1RU form factor. QuantaMesh T1048-LB9M is purpose built as the rack management switch for high density data center deployments. With 48 ports of 10/100/1000 and 4 integrated 10/25GbE SFP28 ports the switch delivers non-blocking forwarding of 296Gbps combined with feature rich L2 and L3 functions. QuantaMesh T1048-LB9M with QNOS (Quanta Network OS) supports not only layer 2 functions but also the advanced layer 3 features, including OSPF, BGP, and ECMP. In order to fulfill the demands for contemporary data center management switch, QuantaMesh T1048-LB9M supports the features for data center application such as OpenFlow v1.3 for software-defined networking and Restful API and Ansible for networking automation capability.
Extensive Layer 2 Features
Equipped with full Layer 2 features like Spanning Tree, Link Aggregation Control Protocol (LACP) and Storm Control, QuantaMesh T1048-LB9M provides loop-free environment, best control of multicast traffic and stable network. Supported with 802.1Q up to 4K active VLANs, T1048-LB9M secures broadcast domain as well as resource access in between each VLAN.
Comprehensive Layer 3 Features
In order to support layer3 function, QuantaMesh T1048-LB9M is supported with feature- rich routing protocols, such as VRF lite, OSPFv2, VRRPv2, BGP4, and ECMP to provide the advanced network routing.
Simplified Management
The QuantaMesh series can be managed through Command Line Interface (CLI) for easy and fast management configuration. T1048-LB9M also supports Simple Network Management Protocol (SNMP) based on standard MIB and private MIB for network administrator to easily configure, monitor and manage remotely. SFlow provides quantize accuracy for network traffic analyzing and management. With the evolution from IPv4 to IPv6, T1048-LB9M is an IPv6 integrated management switch.
Software Defined Network (SDN)
SDN has emerged as a new approach to support open, vendor-agnostic, simplified architectures, and programmable networks. QuantaMesh T1048-LB9M is equipped with OpenFlow v1.3 features to fulfill the needs of modern data center applications.
High Availability
The QuantaMesh T1048-LB9M is designed for high availability from both hardware and software perspectives. The key features include:
1+1 hot-swappable power supplies

The sku options for rear-to-front or front-to rear cooling

Color coded fan module to indicate airflow direction

Spanning Tree with Guarding Features

Up to 64 Groups of LACP with per Group 8 Member Ports

ECMP routing for load balancing and redundancy
physische Ports
Port-Konfiguration

48 10/100/1000BASE-T and 4 10/25GbE SFP28 ports

Management Port

Out-of-band management port (RJ-45, 10/100/1000Base-T)

Console Port

1 (RJ-45)
Leistung
Schaltleistung

296Gbps

maximalen Paketdurchsatzes

220Mpps
CPU Board 1
MAC

Broadcom StrataXGS Hurricane3-MG

CPU

Embedded ARM A9 1.25GHz

Arbeitsspeicher

2GB DDR4 SDRAM

Flashspeicher

128MB

Massenspeicher

8GB SD
Layer 2 Funktionen
Schaltmodus

Store-and-Forward

Spanning-Tree

802.1w
802.1s
Auto Edge

VLAN

IEEE 802.1Q Tagged Base

Port-Based

QinQ (802.1ad)

802.3x Flow Control (Pause Frames)
Storm Control

Broadcast
Unknown Multicast
DLF (Unknown Unicast)

IGMP Snooping
Link Aggregation

802.3ad with LACP (64 groups)
Static Trunk
Unicast/Multicast Traffic Balance over Trunking Port
LACP Fallback

Loopback Detection
Link Debounce
QoS-Funktionen
Terminierung für Prioritäts-Queues

WRR, Strict, Hybrid

COS

802.1p
IP TOS precedence
DSCP

DiffServ
Sicherheits-Funktionen
Statische und dynamische Port-Sicherheit (MAC-basierend)
802.1x

MAC-based

Port-based

Auto VLAN assignment

Guest VLAN

Unauthenticated VLAN

MAC Bypass

Authenticator

Zugriffskontrollliste

L2/L3/L4

IPv6 ACL

L3/L4

RADIUS

Authentication
Authorization
Accounting

SSH 1.5/V2.0
Benutzernamen und Passwort

Local Authentication, Remote Authentication via RADIUS/TACACS+, AAA

Management IP Filter

SNMP
Telnet
SSH

IP Source Guard

1K

Dynamic ARP inspection (DAI)
DHCP Snooping

IPv4
IPv6

SSH Public Key Authentication
Signed firmware image
Control Plane Policing / CoPP
Service Prohibit Access
Role Base Access Control (RBAC)
Layer 3 Funktionen
IPv4 unnumbered interfaces
IP Multinetting/CIDR
/31 subnets
Proxy ARP
statische Route

IPv4
IPv6

OSPF
ECMP
BGP4
IGMP v1/v2/v3
VRRP
regelbasiertes Routing

PBR

ECMP support

VRF Lite
IP SLA
Managementfunktionalität
IP helper
Industriestandardkonformes Command Line Interface
CLI-Filtering
CLI schedule
SSH
Software download/upload

TFTP
SCP
SFTP

Konfiguration download/upload

TFTP
SCP
SFTP

Dual Image
SNMP v1/v2c/v3
SNMP inform
RMON 1, 2, 3, 9
DHCP-Client
DNS-Client
Remote PING
Traceroute
LLDP

802.1ab
802.MED
Potential error detection

UDLD
Port-Spiegelung

SPAN
RSPAN

EVENT / Error log
sFlow v5
E-Mail-Benachrichtigung

SMTP

Auto-Install
Error-Disable Recovery
SNTP
IPv6 Management
IPv4/IPv6 Dual Protocol Stack
ICMPv6
ICMPv6 Redirect
IPv6 Neighbor Discovery
statuslose Autokonfiguration
manuelle Konfiguration
DHCPv6
SNMP over IPv6
SSH over IPv6
IPv6 DNS Resolver
IPv6 RADIUS Unterstützung
IPv6 TACACS+ Unterstützung
IPv6 Syslog Unterstützung
IPv6 SNTP Unterstützung
IPv6 TFTP Unterstützung
Automation
Auto installation
RESTful API
Ansible
mechanisch
Abmessungen (HxBxT)

43.2x440x394mm

Gewicht

5.8kg/12.78lbs (NET)
elektrisch
Strombedarf

100~240VAC, 50/60Hz, 120W*2 (1+1)
Sicherheit
Sicherheit

UL, cUL, CB, CCC
EMC
EMC

CE, FCC, VCCI, CCC
RoHS
RoHS

Reduction of Hazardous Substances (RoHS) 6
Unterstützt Optics und Cables
Unterstützte Optics und Cables

DAC cable (SFP+): 1m, 3m, and 5m
DAC cable (SFP28): 1m, 3m and 5m
AOC cable (SFP+, 850nm, MMF): 1m, 3m, 7m, 10m, 20m, and 100m
AOC cable (SFP28, 850nm, MMF): 1m, 3m, 7m, 10m, 20m, and 100m
10G optic (SFP+, LC, 850nm, MMF): 10GBASE-SR optic
10G optic (SFP+, LC, 1310nm, SMF): 10GBASE-LR optic
25G optic (SFP28, LC, 850nm, MMF): 25GBASE-SR
Bestellinformation
Bestellinformation

T1048-LB9M (1LB9BZZ000Q) (F-2-B,AC)
T1048-LB9M (1LB9BZZ000P) (B-2-F,AC)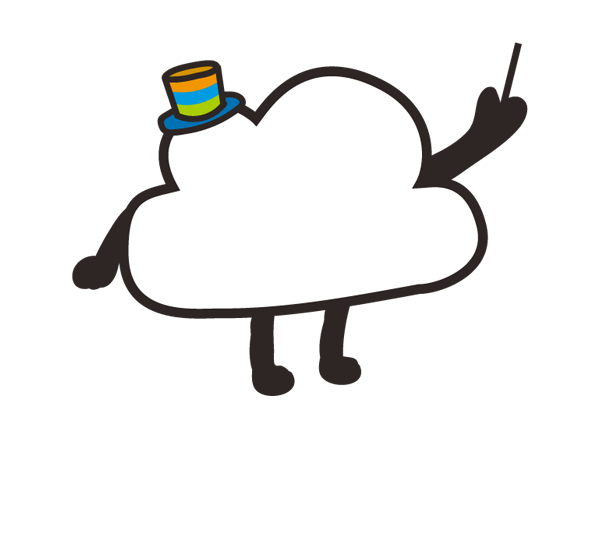 Wir können Ihre Anfrage nicht abschließen

!
Bitte besuchen Sie uns für weitere Informationen, oder lassen Sie uns wissen, wie wir Ihnen jetzt helfen können.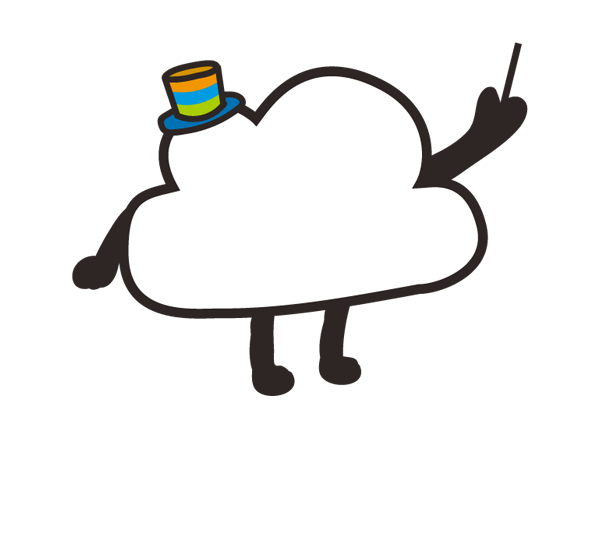 Wir können Ihre Anfrage nicht abschließen

!
Bitte besuchen Sie uns für weitere Informationen, oder lassen Sie uns wissen, wie wir Ihnen jetzt helfen können.