QuantaMesh BMS T3048-LY8
A Powerful Top-of-Rack Switch for Datacenter and Cloud Computing
ONIE Pre-loaded
x86 CPU Board Support
ONL Ready
OF-DPA Ready
Cumulus Linux Ready
Ein leistungsstarker Top-of-Rack Switch für Datencenter und Cloud-Computing
Datencenter-Netzwerke stehen vor einem großen Paradigmenwechsel in Richtung der Hardware-Hersteller unabhängigen Software (Disaggregation von Software und Hardware). Dieser Schritt, kombiniert mit den Vorteilen der Software-definierten Netzwerke (SDN), ermöglicht es Netzwerkadministratoren, schnell auf veränderte Geschäftsanforderungen zu niedrigeren Kapitalkosten zu reagieren und gleichzeitig die Komplexität des Netzwerks zu reduzieren.
QuantaMesh BMS-Produkte bieten höhere Leistung, höhere Verfügbarkeit und bessere Servicefreundlichkeit, um die Anforderungen von Datacenter-Installationen zu erfüllen. Der QuantaMesh T3048-LY8 unterstützt 48 SFP+ (1/10GbE) and 6 QSFP+ (10/40GbE) Anschlüsse in einer kompakten Baugruppenträgergröße. Mit der neuen Generation von handelsüblichen Silizium-Chips ist der T3048-LY8 ein hochleistungsfähiger High-Density-Ethernet-Switch zu einem erschwinglichen Preis für den Einsatz in der Datencenter-Infrastruktur. Darüber hinaus bietet das Design der CPU-Platine des T3048-LY8 die Option, Drittanbieter-Software zu nutzen. Schließlich ist ein ONIE (Open Network Installation Environment) vorinstalliert, das Flexibilität bietet und die Wahl von Netzwerk-Betriebssystemen verschiedener Software-Anbieter ermöglicht. All das steht für einen agilen Installationsprozess und garantiert eine schnellere Reaktion auf sich ändernde Geschäftsanforderungen.
physische Ports
Port-Konfiguration

48 1/10GbE SFP+ and 6 40GbE QSFP+ ports

Management Port

Out-of-band management port (RJ-45, 10/100/1000Base-T)

Console Port

1 (RJ-45)

USB

USB 2.0
Leistung
Schaltleistung

1440Gbps

maximalen Paketdurchsatzes

1071Mpps

Latenz

<600ns

MAC

Unified Forwarding Table to dynamically allocate the L2/L3 tables
CPU Board 1
MAC

Broadcom StrataXGS Trident2
CPU Board 2
CPU

Intel Atom Processors

Arbeitsspeicher

4GB DDR3/ECC

Massenspeicher

SSD: 32GB
CPU
CPU

NXP PPC P2020

Memory

2GB DDR3/ECC

Flash

128MB

Storage

8GB Micro SD
mechanisch
Abmessungen (HxBxT)

44x435x508mm

Gewicht

P2020: 9.13kg/20.111lbs (NET)
Rangeley: 9.02kg/ 19.87lbs (NET)
Umweltvorgaben
Betriebstemperatur

0~45°C

Luftfeuchtigkeit bei Betrieb

90% maximum relative humidity
elektrisch
Strombedarf

100~240VAC, 50/60Hz

Stromverbrauch

215 watts (L2 64B line rate; 10G-SR optics, 100% fan duty)
Sicherheit
Sicherheit

UL, cUL, CB
EMC
EMC

CE, FCC, VCCI, CCC
RoHS
RoHS

Reduction of Hazardous Substances (RoHS) 6
Unterstützt Optics und Cables
Unterstützte Optics und Cables

DAC cable (SFP+): 0.5m, 1m, 1.5m, 2m, 2.5m, 3m, and 5m
AOC cable (SFP+, 850nm, MMF): 1m, 3m, 7m, 10m, 20m, and 100m
DAC cable (QSFP+): 1m, 3m, and 5m
DAC cable (QSFP+, fan-out): 1m, 3m, and 5m
AOC cable (QSFP+, 850nm, MMF): 7m, 10m, and 20m
10G optic (SFP+, LC, 850nm, MMF): 10GBASE-SR optic
10G optic (SFP+, LC, 1310nm, SMF): 10GBASE-LR optic
40G optic (QSFP+, MPO, 850nm, MMF): 40GBASE-SR4
40G optic (QSFP+, LC, 1310nm, SMF): 40GBASE-LR4
Bestellinformation
Bestellinformation

BMS T3048-LY8 (1LY8BZZ0ST4) (F-2-B, AC, P2020)
BMS T3048-LY8 (1LY8BZZ0ST5) (B-2-F, AC, P2020)
BMS T3048-LY8 (1LY8UZZ000P) (F-2-B, AC, Rangeley)
BMS T3048-LY8 (1LY8UZZ000N) (B-2-F, AC, Rangeley)
BMS T3048-LY8 (1LY8UZZ000Q) (F-2-B, AC, Rangeley with CL OS pre-loaded, US only)
BMS T3048-LY8 (1LY8UZZ000R) (B-2-F, AC, Rangeley with CL OS pre-loaded, US only)
PSU - Red (1HY9ZZZ0336) (F-2-B, AC, 750W)
PSU - Blue (1HY9ZZZ0337) (B-2-F, AC, 750W)
FAN Module (1HY9ZZZ022X) (F-2-B)
FAN Module (1HY9ZZZ022Y) (B-2-F)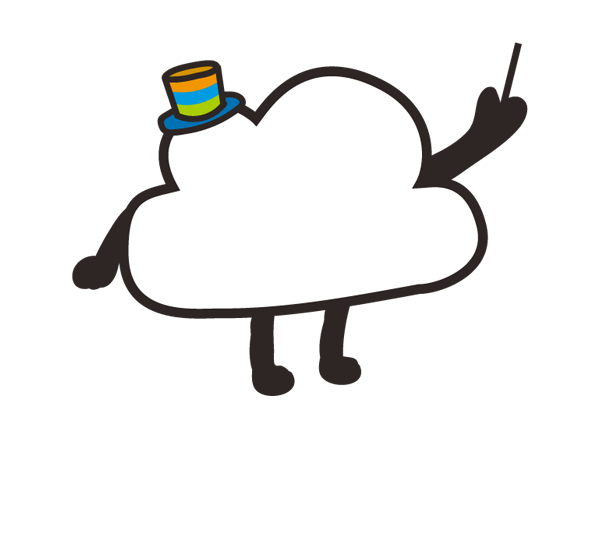 Wir können Ihre Anfrage nicht abschließen

!
Bitte besuchen Sie uns für weitere Informationen, oder lassen Sie uns wissen, wie wir Ihnen jetzt helfen können.
KONTAKT